About Best Home & Property Services
Our Waterproofing Products
Local Basement Waterproofers in Florence, Myrtle Beach, Sumter, and Nearby NC & SC
Best Home & Property Services is your local Basement Systems dealer in the North Carolina & South Carolina area. We serve Florence, Myrtle Beach, Sumter, and many outlying areas, including Aynor, Calabash, Fair Bluff, Gaddysville, North Hartsville, Sardinia, St. Matthews, Tradesville, Wallace, and nearby. See our full service area.
As basement waterproofers and crawl space repair experts, we are locally owned and operated contractors who have been in business since 1962.
As an authorized Basement Systems dealer, we have exclusive access to a wide variety of waterproofing products that have been used in over 200,000 basements since 1987.
Each of our products includes a written, transferable warranty and the backing of an international network that's dedicated to keeping basements and crawl spaces dry all the time!
Free Waterproofing Quotes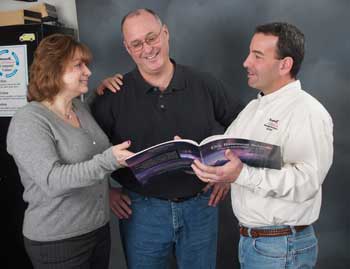 During your Free Estimate, our waterproofing specialist will be available to answer any questions you may have about your wet basement or crawl space.
At Best Home & Property Services, we offer free, no-obligation waterproofing quotes to homeowners within our service area.
Our free quotes include all of the following:
Our 88-Page Waterproofing Book: Before we meet with you, we'll send along a copy of one of our 88-page crawl space and basement waterproofing books.
This book features our full selection of products, while explaining why basements leak -- and what we can do to permanently solve your problem.
A Personal, On-Site Inspection: Your waterproofing specialist will inspect your basement or crawl space to identify sources of flooding and moisture and explain the problem in depth.
Your Complete Waterproofing System Design: Our waterproofing specialist will measure your basement's dimensions and identify the best spot to place the sump pump and run your discharge line. You select which of our products you'd like in your home, and we make a plan together.
Our FREE Written Quote: We provide our customers with a free, no-obligation written quote at the end of each visit. Our prices are firm -- there will be no hidden expenses later on, and there'll be no high-pressure sales techniques.
Local Waterproofers in North Carolina & South Carolina
We'd like to show you how we can help you waterproof your basement or control moisture in your crawl space. We have the experience, equipment, and best practices you need to ensure a dry basement and peace of mind.
For a free waterproofing quote, call or-email us today!
Looking for a price? Get a no cost, no obligation free estimate.